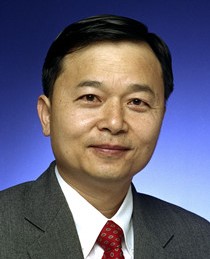 Prof. Wei-Jen Lee

The University of Texas at Arlington, USA
IEEE Fellow, Director of Energy Systems Research Center
President Elect, IEEE, Industry Application Society


Registered Professional Engineer in the State of Texas
Biography: Professor Lee received the B.S. and M.S. degrees from National Taiwan University, Taipei, Taiwan., and the Ph.D. degree from the University of Texas, Arlington, in 1978, 1980, and 1985, respectively, all in Electrical Engineering.
In 1986, he joined the University of Texas at Arlington, where he is currently a professor of the Electrical Engineering Department and the director of the Energy Systems Research Center.
He has been involved in the revision of IEEE Std. 141, 339, 551, 739, 1584, and 3002.8 development. He is the President of the IEEE Industry Application Society (IAS), the chair of IEEE TAB (Technical Activity Board) Climate Change Program, co-chair of IEEE Sustainable Development Ad Hoc Committee, member of IEEE Ad Hoc Committee to Coordinate IEEE's Response to Climate Change (CCIRCC), member of IEEE TAB Hall of Honor, and the project manager of IEEE/NFPA Collaboration on Arc Flash Phenomena Research Project.
Prof. Lee has been involved in research on Utility Deregulation, Renewable Energy, Arc Flash Hazards and Electrical Safety, Smart Grid, MicroGrid, Industrial Internet of Things (IIoT) and Virtual Power Plants (VPP), AI for Load, Price, and Wind Capacity Forecasting, Power Quality, Distribution Automation, Demand Response, Power Systems Analysis, Short Circuit Analysis and Relay Coordination, Distributed Energy Resources, Energy Storage System, PEV Charging Infrastructure Design, AMI and Big Data, On Line Real Time Equipment Diagnostic and Prognostic System, and Microcomputer Based Instrument for Power Systems Monitoring, Measurement, Control, and Protection.
He has served as the primary investigator (PI) or Co-PI of over one hundred funded research projects. He has published more than two hundred and ten journal papers and three hundred and ten conference proceedings. He has provided on-site training courses for power engineers in Panama, China, Taiwan, Korea, Saudi Arabia, Thailand, and Singapore. He has refereed numerous technical papers for IEEE, IET, and other professional organizations.
Prof. Lee is a Fellow of IEEE, member of National Academy of Inventors, and registered Professional Engineer in the State of Texas.

Speech title "Arc Flash Hazard and Electrical Safety"
Introduction to the 2018 Edition of IEEE Std. 1584-2018: Guide for Performing Arc-Flash Hazard Calculations
Abstract: Though electrical incidents represent a relatively small percentage of all work-related incidents, they are disproportionately fatal. In the case of burn injury, it may result in extended hospitalization and rehabilitation. Proper protection is the key to reduce casualties during these incidents. IEEE 1584 and NFPA 70E are developed to protect the safety of the workers.
For better understanding of the arc flash phenomena, the IEEE and the NFPA (National Fire Protection Association) have joined forces on an initiative to fund and support research and testing to improve the understanding of arc flashes. The results of this collaborative project will provide information that will be used to improve electrical safety standards, predict the hazards associated with arcing faults and accompanying arc blasts, and provide practical safeguards for employees in the workplace. The identified areas include but are not limited to: 1) Heat and Thermal Effects, 2) Blast Pressure, 3) Sound, and 4) Light intensity.
This presentation will cover the heat and thermal related arc flash hazards. It will include the basic understanding of the arc flash, performing the arcing current and incident energy estimation, and brief introduction to newly released IEEE Std. 1584–2018, IEEE Guide for Performing Arc-Flash Hazard Calculations.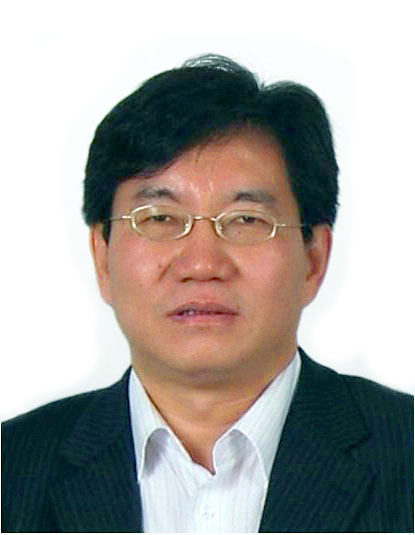 Prof. Fushuan Wen


Zhejiang University, China

IEEE Fellow, Director of the Institute of Power Economics and Information

Editor-in-chief of Energy Conversion and Economics (IET, Wiley), Deputy editor-in-chief of Journal of Automation of Electric Power Systems, Editor of IEEE Transactions on Power Systems and IEEE Power Engineering Letters, etc.
Biography: Professor Fushuan Wen received the B.E. and M.E. degrees from Tianjin University, Tianjin, China, in 1985 and 1988, respectively, and the Ph.D. degree from Zhejiang University, Hangzhou, China, in 1991, all in electrical engineering. He joined the faculty of Zhejiang University in 1991, and has been a full professor and the director of the Institute of Power Economics and Information since 1997, and the director of Zhejiang University-Insigma Joint Research Center for Smart Grids since 2010. He is a Professor in Energy Systems at Tallinn University of Technology.
He has been undertaking various teaching, research and visiting appointments in National University of Singapore (NSTB Postdoctoral Fellow, Research Fellow), Hong Kong Polytechnic University (Research Fellow, Visiting Assistant Professor), University of Hong Kong (Research Assistant Professor), South China University of Technology (University Distinguished Professor), University of New South Wales in Australia (ARC Project Senior Fellow, Senior Visiting Fellow), Queensland University of Technology in Australia (CSIRO and ARC Project Visiting Fellow), Brunei University of Technology (Professor in Power Systems), Technical University of Denmark (Otto Monsted Guest Professor in Power Systems), Nanyang Technological University in Singapore (Visiting Fellow), Murdoch University in Australia (Adjunct Professor), Hangzhou Dianzi University in China (Yusheng XUE Education Foundation Distinguished Professor), Commonwealth Scientific and Industrial Research Organization (CSIRO) in Australia (Honorary Visiting Scientist), Shenzhen Institute of Artificial Intelligence and Robotics for Society (Visiting Principal Research Fellow).
His research interests include: 1) power economics and electricity markets; 2) power system investment, planning and operation optimization; 3) smart grids and electric vehicles; 4) power system alarm processing, fault diagnosis and system restoration; 5) artificial intelligence applications in power and integrated energy systems. He has published 200+ SCI-indexed papers, 650+ EI-indexed papers, and 720+ Scopus-indexed papers. His publications have been cited for 16000+ times. He has completed and is undertaking more than 170 grants and projects from governmental organizations and industry.
Prof Wen received many awards both at the national level and provincial level, including the most prestigious National Natural Science Award of China. He has been listed in "Most Cited Chinese Researchers" in six consecutive years since 2015 by Elsevier, and is the author of one of the China's 100 Most Influential Domestic Academic Papers in 2016.
Prof Wen is the editor-in-chief of Energy Conversion and Economics (IET, Wiley), the deputy editor-in-chief of Journal of Automation of Electric Power Systems, an editor of IEEE Transactions on Power Systems and IEEE Power Engineering Letters, a subject editor in power system economics of IET Generation, Transmission and Distribution, an associate editor of Journal of Energy Engineering and Journal of Modern Power Systems and Clean Energy. He is also on the editorial boards of more than 10 journals.
Prof Wen was the General Chairman of 2020 International Conference on Smart Grids and Energy Systems (SGES 2020), Nov. 23-26, 2020, Perth, Australia.
Prof Wen was elected to IEEE Fellow for contributions to fault diagnosis in power grids in November, 2020.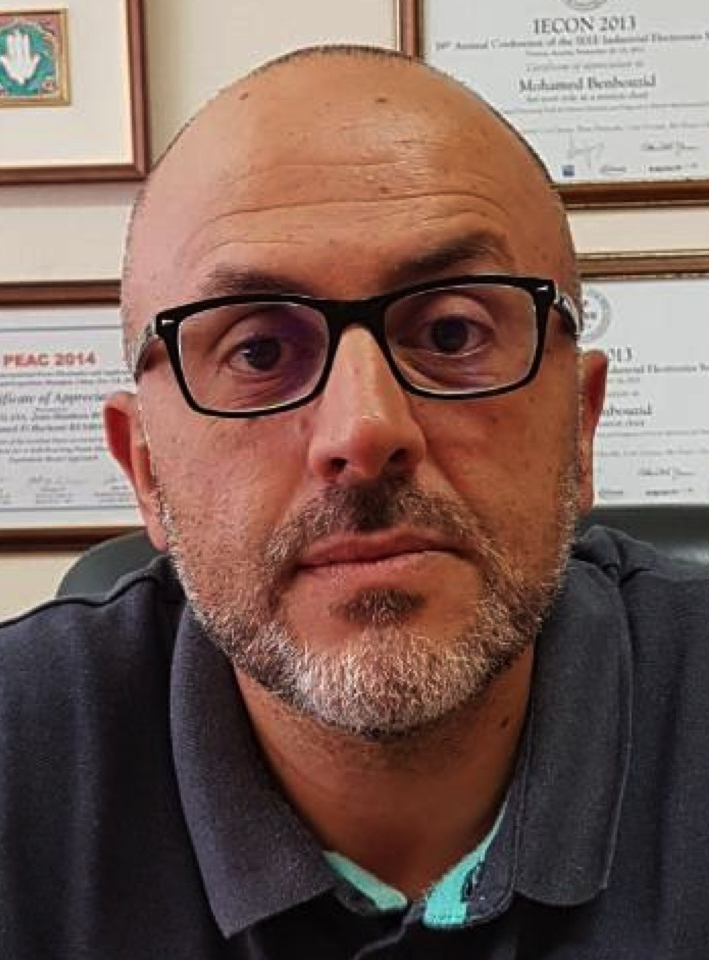 Prof. Mohamed Benbouzid


University of Brest, France

IEEE Fellow, IET Fellow, Editor-in-Chief of the International Journal on Energy Conversation and Applied Sciences(MDPT)
Section on Electrical, Electronics and Communications Engineering, Associate Editor of the IEEE Transactions on Energy Conversation
Biography: Mohamed Benbouzid received the B.Sc. degree in electrical engineering from the University of Batna, Batna, Algeria, in 1990, the M.Sc. and Ph.D. degrees in electrical and computer engineering from the National Polytechnic Institute of Grenoble, Grenoble, France, in 1991 and 1994, respectively, and the Habilitation à Diriger des Recherches degree from the University of Picardie "Jules Verne," Amiens, France, in 2000.
After receiving the Ph.D. degree, he joined the Professional Institute of Amiens, University of Picardie "Jules Verne," where he was an Associate Professor of electrical and computer engineering. Since September 2004, he has been with the University of Brest, Brest, France, where he is a Full Professor of electrical engineering. Prof. Benbouzid is also a Distinguished Professor and a 1000 Talent Expert at the Shanghai Maritime University, Shanghai, China. His main research interests and experience include analysis, design, and control of electric machines, variable-speed drives for traction, propulsion, and renewable energy applications, and fault diagnosis of electric machines.
Prof. Benbouzid has been elevated as an IEEE Fellow for his contributions to diagnosis and fault-tolerant control of electric machines and drives. He is also a Fellow of the IET. He is the Editor-in-Chief of the INTERNATIONAL JOURNAL ON ENERGY CONVERSION and the APPLIED SCIENCES (MDPI) Section on Electrical, Electronics and Communications Engineering. He is a Subject Editor for the IET RENEWABLE POWER GENERATION. He is also an Associate Editor of the IEEE TRANSACTIONS ON ENERGY CONVERSION.
Speech title "Challenges and Potential Solutions for Tidal Stream Turbines Drivetrains"
Abstract-Tidal stream energy is one of the promising solutions to lower CO2 emissions. It is sustainable and predictable. In fact, tidal current oscillations are highly predictable, unlike other types of energy. Tidal stream energy is usually harnessed using horizontal axis tidal turbines, which are analogous to wind turbines. However, the maximum power extracted from a tidal turbine is 61% higher than a wind turbine of the same input power because of the higher density of water over air. Tidal stream turbines are submerged systems so they have to withstand high loading and harsh submerged conditions. Furthermore, many challenges have to be overcome to improve their reliability, availability, and decrease maintenance costs. In particular, the turbine drivetrain and generator option choices affect the availability as well as the cost of energy.
In this challenging context, this keynote will address the critical issue of tidal stream turbine drivetrain options, while proposing trends and discussing potential and promising topology options.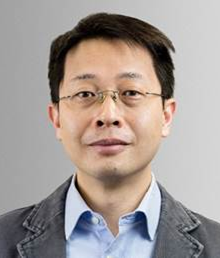 Assoc. Prof. Philip W. T. Pong


New Jersey Institute of Technology, Newark, United States

IET Fellow, Institute of Physics Fellow, Director of Sensor Research Laboratory
Biography: Philip W. T. Pong received a B.Eng. from the University of Hong Kong (HKU) in 2002 with 1st class honours. Then he studied for a PhD in engineering at the University of Cambridge (2002-2005). He was a postdoctoral researcher at the Magnetic Materials Group at the National Institute of Standards and Technology (NIST) for three years. His research interest currently focuses on the development and application of advanced sensing techniques based on electromagnetic sensors in smart grid and smart city. Philip Pong is a Fellow of the Institution of Engineering and Technology (FIET), a Fellow of the Institute of Physics (FInstP), a Fellow of the Energy Institute (FEI), a Fellow of the Institute of Materials, Minerals and Mining (FIMMM), a Fellow of the Hong Kong Institution of Engineers (FHKIE), a Fellow of the NANOSMAT Society (FNS), a chartered physicist (CPhys), a chartered engineer (CEng), a chartered energy engineer, a registered professional engineer (R.P.E. in Electrical, Electronics, Energy), and a Senior Member of IEEE (SMIEEE). He serves on the editorial boards for several IEEE and SCI journals.
Speech title "Contactless Magnetic Sensing in Condition Monitoring and Anomaly Detection for Smart Grid: New Possibilities and Alternatives"
Abstract-Our physical and cyber environments are becoming increasingly intertwined with smarter sensing, communication, and data analytics. Our daily livings are indeed surrounded by a wide variety of sensors, IoT connectivity, and edge computing devices, constituting smart grid, smart city, smart transportation, and so on. The availability of sensing devices with measurement, communication, and processing capabilities is providing fine-grained data. Together with multimodal sensory data collection and sensor fusion can result in actionable insights and decisions. This synergy can lead to improved ways and quality of life in what we call smart living.
Magnetism is one of the six energy forms of measurands in sensing. Magnetic sensing plays a critical role in smart living due to various sources of magnetic fields such as magnetic fields from current-carrying wires and permanent magnets which are geometrically determined by Biot-Savart Law and Ampere's Law respectively. These magnetic fields can range from DC to AC, from low frequency to high frequency. Modern civilization heavily relies on electricity which are generated, transmitted, and utilized through various kinds of transmission medium and electrical machines that are composed of current-carrying conductors, electromagnets, and permanent magnets. As such, magnetic field sensing is an important source of data and thus information for condition monitoring of power generation, transmission, and distribution.
In this talk, we will discuss the various opportunities and alternatives magnetic field sensing can offer in condition monitoring and anomaly detection in smart grid and smart city. Since it is contactless sensing, its installation is easy and it can be easily retrofitted to the existing plant and equipment. This will minimize cost, avoid wear and tear, and meet stringent reliability requirement. Contactless magnetic sensing can complement the traditional contact measurement techniques and help to overcome the major obstacle towards pervasive sensing due to its scalability.